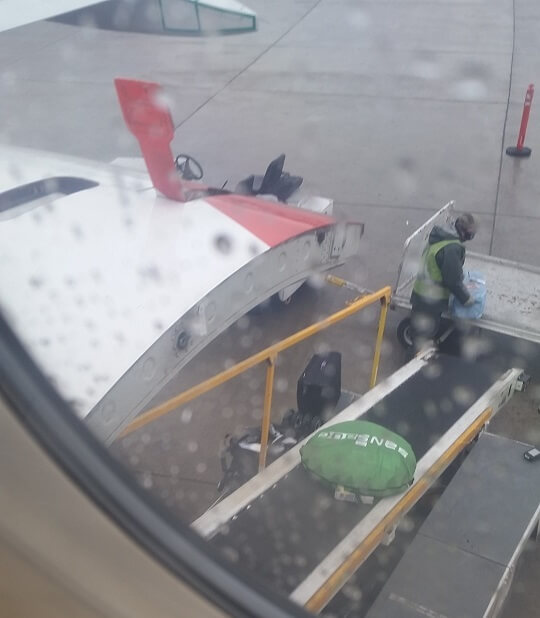 The convenience vs. portability trade-off.  No net can come close to the convenience of the SansBug.  There's no need to hunt for a spot to suspend it like a regular mosquito net or join poles to erect one.  Imagine doing that every night and taking it down again the next morning, if you were moving from place to place, or if you have space limitations.
However, when it comes to transporting it, we admit that many users balk at the size.  Here's an email from a Canadian family who has traveled with the SansBugs around the world for the past 3 years:
I just ordered two more single SansBug nets for my kids. We have been doing humanitarian work and living off and on in Nicaragua for the last 3 years. These nets are AMAZING.  We have all 3 sizes, and use them all!  My wife and I use the 3 person, and my kids each use one of the other ones.  They have lasted good for 3 years of pretty heavy use – and we 
are still using them! They are just starting to show signs of wear; 
most are kid made holes (the kids were 5 years and 2 years old when they started using them).
It has protected us from an army of flying ants, tons of mosquitoes, a bat, spiders, scorpions, centipedes and maybe snakes, but I haven't seen any snakes around me while using them.  Something I don't care to test!  We have used them here in Canada, Taiwan and other places as well, but mostly in Nicaragua.
For the single person net, the description states it WILL NOT fit in your luggage.  However, the 4-folded 1-person net can fit in a duffel bag (or large suitcase).  When we 4-fold them we make sure to follow the instructions and videos VERY carefully.  We have 4-folded our nets many many times and never had a problem.
Tip for fliers: we travel with all 3 sizes, and we just stick them all into the big SansBug bag, so all 3 are together (we often 4-fold them when flying), and often put a life jacket or something else in there as there is usually room; it counts as a luggage but at least you can fit a few of the nets together and not get charged for each one.  Also, they can get hot and stuffy because they stop a lot of the gentle breezes – all nets do (it's either that or the bugs), so we either put a fan up against them outside, or feed the wire inside and just have the fan inside. Works good.
Tip for campers: You can put a tarp over the net and under (just like a normal tent) and make it into a tent very easily, we use them for outside as well, even in the rain.
Wes, Naomi, Kayla and Kaden from Canada