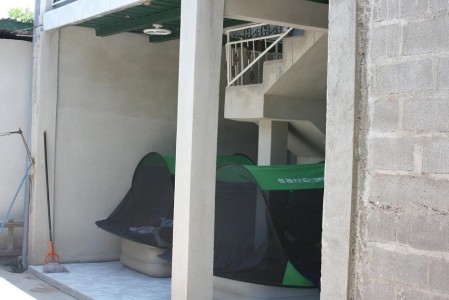 I have attached a few pictures of our mosquito tents but there was no way to get a picture of all of them at one time. Our group of 28 stayed in two different homes in Nicaragua and we had your tents spread out all over the place. I believe we had about 16-18 tents with us. They were great to have and kept everything from bugs to chickens away from us while sleeping. The women had to take up the tents each day and they were so easy to fold up and put away! They were definitely worth buying and I won't be going on any trip like this without it!
Emily, South Carolina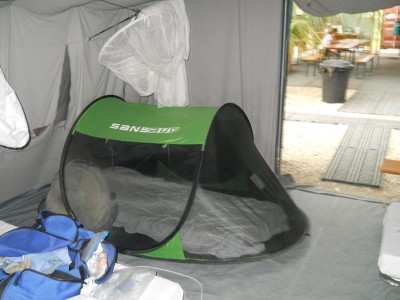 Internet here (Haiti) is too slow to send all pictures, here is one  picture from St. Damien hospital's international volunteers' tent where I have slept quite comfortably without mosquitoes for the last 3 weeks. I will send the rest when I return.
Matt, Ohio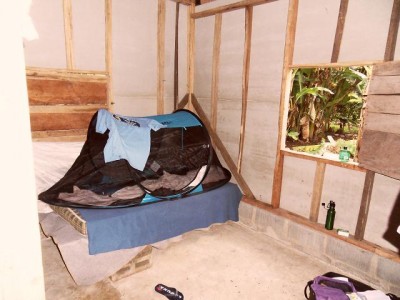 Our last trip was to Haiti. We are now in Costa Rica using the tents. They are working great.
James, Florida