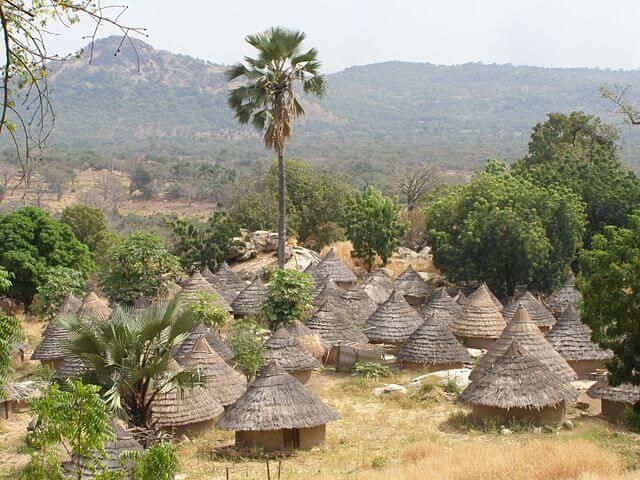 Even a malaria expert needs protection from mosquitoes in Africa.  Dr. Amy Bei, a Harvard-trained, Yale professor who speaks a gazillion langauges spends her time between Dakar, Senegal and New Haven, CT.  When she's not fighting malaria, she grows and roasts her own coffee in Senegal, knits and weaves, and is working on her pilot license so she can fly bush planes and land on water.
Here's an email from her regarding her experience with the SansBug mosquito net tent:
After months of testing out the SansBug nets in a variety of different conditions, I can officially give you my personal review – 5 stars! Here are my findings:
Test scenario one: Durability
For this, I put my kids to work! If these tents can stand up to my kids play, they can stand up to anything! We used the SansBug tent outdoors, but it soon became their favorite indoor play area as well. They set it up inside with books and activities and made it like a little fort. They also tested the strength of the material, base, and zippers – success! I was very impressed with the durability of the materials.
Test scenario two: Insects in CT
My kids also tried these outdoors avoiding mosquitoes in CT. They worked great. No complaints.
Test scenario three: Ravenous field mosquitoes in West Africa
I gave one of the tents to our entomology field team and brought the others with my research team on our current field research mission. We are here now, in Kedougou, West Africa. I set up the SansBug tent as a curiosity but very quickly transitioned into sleeping under it every night. Each night, I go to sleep to a literal symphony of buzzing mosquitoes around my head, but I don't have a single bite thanks to the net! I was curious with the very fine mesh if it would be too hot for sleeping (here the temperatures can get up over 100degF with humidity, but so far with a fan in the room, it has been very comfortable. An additional bonus, the field station where we work has an infestation of bed bugs. I put the SansBug on top of the mattress and the bed bugs haven't been able to get inside, either through the mesh or through the base. Amazing!
I just wanted to share these thoughts and reviews with you. I will definitely be ordering more for our field research team, as well as for my kids and family members for camping trips and play.
Thank you so much for introducing me to this great and useful product!
Sincerely,
Amy
Amy Kristine Bei, Ph.D.
Assistant Professor | Department of Epidemiology of Microbial Diseases