In late November, the Canadian military contacted us for a rush order to outfit a team heading to Africa in a week or two.  We didn't ask where they were going and they didn't tell.  A quick search on google revealed the mission is the Canadian government's response to the Ebola outbreak in West Africa.  The plan is to have military medical personnel in Sierra Leone for 6 months; each team will work for about 2 months in an Ebola treatment center and be replaced by another.  So the first team of 37 doctors, nurses, medics and specialists should be coming home soon.
We haven't received much feedback about the tents other than the sergeant who ordered them gushing I'm so excited after receiving them.  Yup, that's what the SansBug does to you… it can make the most battle-hardened veteran weak at the knees.  And then a couple of days later, we got the message that everyone seems happy with your product!
The year-long outbreak, which is the largest in history, has claimed 9,380 lives according to the CDC (as of February 15).  There was a steep decline of confirmed cases in January but that has leveled out with Sierra Leone having 76 new confirmed cases last week.  The outbreak will not be declared over until there are no new confirmed cases for 6 weeks.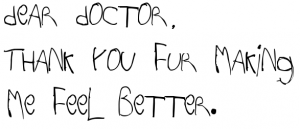 Now that Ebola has claimed its first victim in the US, more of us are concerned and worried.  We find ourselves paying attention to the headlines mentioning it and reading more about it.  But many of our doctors have been choosing to work in West Africa since the outbreak was announced in March despite the risks.  When Duncan's own family was not able to sleep after seeing him via video and declined to see him again, we can imagine what the doctors have to go through when they are up close and attend to so many patients that some have to be turned away.
We all can do something, however small, in one way or another.  HMT has decided to donate a SansBug to every physician with Médecins Sans Frontières (Doctors without Borders) heading to West Africa to help with the outbreak.  If you know of such a physician, please request him or her to contact us so we can ship them a SansBug.