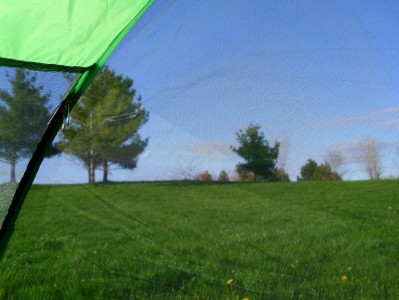 Times are tough.  Lots of folks have lost everything they had; whole communities have been wiped off the map and many lives in the Midwest and Southeast have been lost in the past couple of weeks.  To top it all, an increase in mosquitoes and vector-borne diseases is expected with all the flooding.
In an effort to make the SansBug pop-up mosquito net tent even more affordable, we have decided to utilize another low-cost service provided by FedEx (in collaboration with USPS) but which would probably increase delivery time by 2-3 days.  Of course, we can still offer faster delivery upon request.  Otherwise, take advantage of the reduced shipping together with the limited time discount.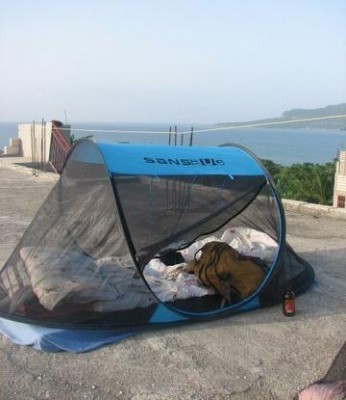 Wow, what a first year it's been! As versatile as the SansBug mosquito net tent is, it is proving to be a favorite for so many different people.
From military personnel to faith-based groups, volunteers traveling abroad to those wanting to meditate outdoors, boy scouts to sugar-glider owners, geologists working in Alaska to mothers traveling to India… Not many companies can boast of having customers from 44 out of the 48 continental states within their first 10 months.  We've also had customers clamoring for the SansBug from as far off as Australia, Kenya and several European countries.
Thank you all so much for your support and we're looking forward to another exciting year.  Have a safe and bug-free holiday!